These are some workaround to fix overheating issue of the Galaxy S5.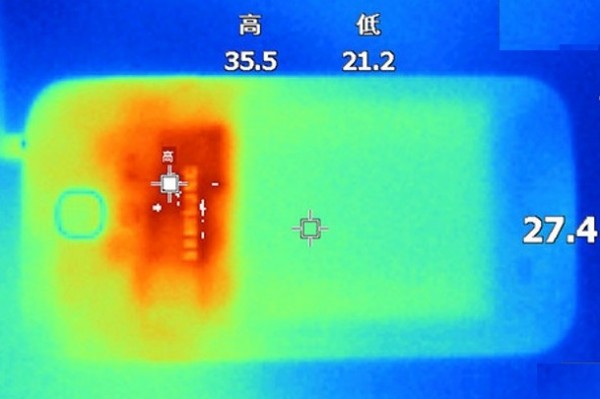 Method 1
Charge your Galaxy S5 in area which is not too hot:
Usually, we charge our phones in a room which is already hot. You must find a room or place having cool or normal temperature. While charging your phone, temperature is rising and it is normal, but overheating may result into bursting your battery. Take proper care of your battery and you will reduce phone temperature. By following this method, you can prevent your Galaxy S5 from overheating.
Always buy original parts, especially batteries:
Many people choose to buy inferior quality batteries instead of original one. It is usually money related problem. But, these low-quality batteries can damage your phone. You should buy only original parts from authorized phone dealers.
Never use your Galaxy S5 when it is being charged:
People often use the phone when it is being charged to send some messages or play games. It should be avoided and is strongly recommended to use your S5 only when it is fully charged. Only using fully charged battery will help to increase the life of the battery for a longer time.
Set the screen brightness level at an optimum level:
By setting screen brightness to maximum level, you may cause fast battery discharge and your S5 may become overheated. Always keep screen brightness at an optimum level. Usually, it about 50-70 percent of screen brightness.
Activate the battery saver mode:
The best advantage of the Samsung S5 is that it has a battery saver mode. Usually, you have a lot of applications running and you do not need then constantly. You can activate saver mode and prevent draining of battery. Also, you shouldn't play high graphic based games unless your battery is fully charged.
All of these advices are very effective and will help you regarding overheating issues on your S5. Now, you know the ways "How to fix overheating problem of Samsung Galaxy S5". Also, if you always use these methods, it will help you to get best performance of your phone. At the end, before you buy S5, always make sure that your phone has original parts and buy the phone only from official suppliers.
Method 2
Overheating is natural, it happens with almost all electronics. However, heat destroys things and if your Samsung Galaxy S5 continues to overheat, it will deteriorate with the passage of time.
1         Do not turn onGPS+WIFI+ Service location at the same time. Most people have all these features on at the same time which consumes a lot of the CPU usage.
2          If you have any Applications that tend to save/improve battery, RAM or CPU Like "Battery Saver Apps, "Clean Master", "CPU Boaster", "Antivirus" etc. Please remove these kinds of Apps. It had been reported that these Apps caused a lot of problems with overheating and interferences with other core services of your Samsung Galaxy S5.
3          Apps still remain the number 1 culprit of overheating. There is a simple CPU Temperature on Google Play. This App will not consume system resources; it will run in the background fluently and unknowingly.
>Download CPU Temperature From Playstore
>After you have downloaded and installed this app.
What I want you to do now is, test and analyze.  
>          Have a look at your CPU Temperature and mark how much degree Celsius it is
>          Now, navigate to >Settings >Application Manger >Downloaded
>          One by one, you need to force stop Apps
>          What you are doing here is to find out which one of your apps is the culprit
>          Each time you force stop an app, check your CPU Temperature to see whether it dropped significantly
>          Keep on repeating this phase until you see a marginal difference in initial and final temperature
4          The fourth and final step to fix the overheating problem on the S5 is to Clear Cache Partition.
>          Turn off you phone
>          Remove the battery
>          Press the Home and Power buttons 15 times at the same time.
>          Then, hold the Power button for 2-3 mins (battery out) – this will drain the static charge in the S5.
>          Now, insert it back
>          To enter recovery mode, hold the Power, Home and the Volume Up buttons together.
>          You will be prompt with the recovery mode screen.
>          Here, you will use the Volume Down button to navigate to
>          Wipe Cache Partition, use the Power button to select
>          Confirm it, then "reboot system now" .Now your overheating problems on Samsung Galaxy S5 is Solved




Posts

: 1


Join date

: 2015-10-07





Similar topics
---
Permissions in this forum:
You
cannot
reply to topics in this forum